Free SSL certificate-Secure your business website from hackers
What is an SSL Certificate?
SSL Certificates are small data files that digitally bind a cryptographic key to an organization's details. When installed on a web server, it activates the padlock and the https protocol (over port 443) and allows secure connections from a web server to a browser.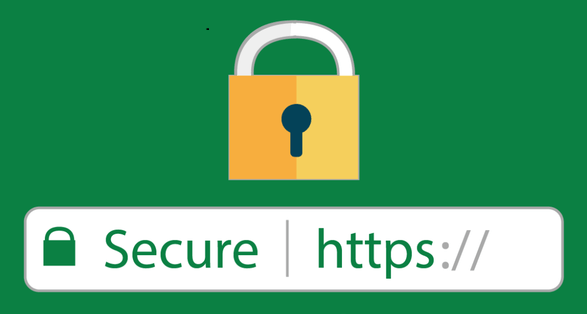 An organization needs to install the SSL Certificate onto its web server to initiate secure sessions with browsers. Depending on the type of SSL Certificate applied for, the organization will need to go through differing levels of vetting. Once installed, it is possible to connect to the website over https://www.domain.com, as this tells the server to establish a secure connection with the browser. Once a secure connection is established, all web traffic between the web server and the web browser will be secure. Browsers tell visitors a website is SSL secure via several visible trust indicators:   (source : https://www.globalsign.com)
BroSis Technologies Presents….
We are providing you Free SSL Certificate from world's No 1 Certificate authority. Free SSL is recognized and trusted by 99.9% of all web browsers.
We don't take any charges of Free SSL Certificate
We charged only SSL Certificate setup service charges.
SSL Certificate set up processing charge is Rs. 1100 only
**How to use: **
After purchase this order share payment details to following email id.
email : <info@brosistech.com>
Our representative will be call you for further instruction within 24 working hours
Share your Domain details by email
For more details :
<info@brosistech.com>
mo. 09785364067
Purchase This order:
https://www.instamojo.com/brosisbiz/free-ssl-certificate-secure-your-business-we/