Shubman Gill Health Update: Good news for India! Discharged from hospital, but will he be able to play the match?
India's opening batsman Shubman Gill, who was suffering from dengue, was admitted to a hospital in Chennai due to his platelet count being less than 1 lakh. Who has now been discharged from the hospital but is doubtful to play against Pakistan on October 14 in Ahmedabad. Gill was admitted to the hospital on Sunday due to falling platelets. He could not even play his first match against Australia. Gill was found infected with dengue after coming to Chennai.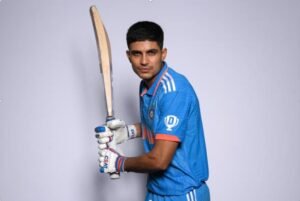 Shubman Gill could not play against Afghanistan. A BCCI source said that Gill was being given a drip in a Chennai hotel but his platelets had reached 70,000. Hospitalization is necessary once platelets fall below 100,000. All his tests were done on Sunday night and he was discharged on Monday.
Dengue completely weakens a person and it takes 10-15 days to recover from it. A healthy person must have between 1.5 to 4 lakh platelets. Captain Rohit Sharma said that our priority is that Gill should recover as soon as possible. I would first like him to recover as soon as possible and make a good come back.
Will Shubman Gill take the field against Pakistan?
Cricketer Shubhman Gill was diagnosed with dengue on October 6, but the doctors told him to recover from this disease in 10-15 days. In such a situation, he can miss the match against Pakistan on 14 October, against Bangladesh on 19 October, and also against New Zealand on 22 October due to not being completely fit.
Shubman Gill reached Ahmedabad:-
Gill reached Ahmedabad and was seen wearing a mask on his face and coming out of Ahmedabad airport, he could not play even in the first 2 matches, he did not even travel with the cricket team. Now Gill has reached here before the team reaches Ahmedabad. The match will be played against India and Pakistan on 14 October.
Visits:833