TOP 10 NEUROLOGISTS IN INDIA
Top 10 Neurologists in India
The purpose of this article is to inform you about the actual role of neurologists in the field of neurology, and to give you an understanding about the meaning and importance of neurology. Symptoms of Neurological disorders. Branches of neurology. Difference between neurologists and neuro-Surgeons Below is the list of top 10 neurologists in India. and list of top 10 neurology hospitals in India. lets begin with understanding the meaning of neurology.
What is Neurology?
Neurology is the most rewarding yet complicated field of medical science.Firstly and most importantly  it is the scientific study of  neuroscience (brain) or  functioning of nervous system. neurology includes diagnosis and treatment of all kind of diseases and disorders involving- central nervous system ; brain and spinal cord, and peripheral nervous system : includes all neural elements like automatic nerves and peripheral nerves.
Symptoms of neurological disorders: the following 15 points are the most general symptoms of neurological or nervous disorders.
Continuous headache
Trauma
Blood flow disruption
Vascular disorders
Functional disorders
Infections
Weakness or lack of muscle strength
Memory loss or weak Memory
Fainting or Lethargy
Degeneration: like Alzheimer disease
Structural disorders
Tumors
 Slurred Speech.
Change in the level of Consciousness
Loss of Balance
Epilepsy
stroke
Branches of Neurology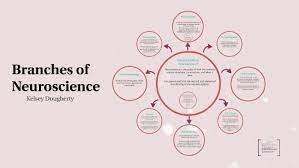 Cognitive neurology : It deals with the study of  biological elements/substrates of cognition.
Neurophysiology: This involves the study of the functioning  of nervous system and treatment of functional disorders.
Neuropharmacology: it studies the effect of drugs in cellular function of nervous system.
Neuropsychology: it studies the function and structure of brain relating psychological behaviours and its other aspects.
Neuroanatomy: it includes the study of neural structure or nervous tissue of nervous system.
Behavioural Neuroscience: also known as bio psychology. it is the study of mental processes and behaviour of human beings and animals.
Who are Neurologists?
Neurologists are the scientific doctors or experts who diagnose and treat neurological diseases or nervous disorders. It includes the study of brain and nervous system, They also treats diseases of brain and spinal cord, peripheral nervous system and central nervous system.
Why is neurologist different from neurosurgeon?
Both neurologist and neurosurgeons specialised themselves in the field of neuroscience. But the neurologist has expertise in diagnosing and treating central and peripheral and structural disorders  however they do not perform any surgical procedures.
On the other hand Neurosurgeons performs the actual surgery or any surgical procedures. Its not their job to do the diagnoses or prescribe medicines.
LIST OF TOP 10 NEUROLOGISTS (NEUROLOGICAL DOCTORS) IN INDIA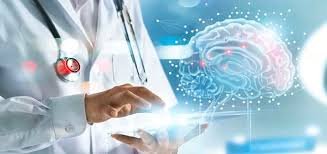 Dr. RAJIV ANAND
Dr. ATMA RAM BANSAL
Dr. PARVEEN GUPTA
Dr. MUKUL VERMA
Dr. ASHOK KUMAR BANSAL
Dr. ANAND KUMAR SAXENA
Dr. PUNEET AGARWAL
Dr. SHIRISH HASTAK
Dr. A.K SINGH
Dr. K.K JINDAL.
List of top 10  Neurology hospitals in India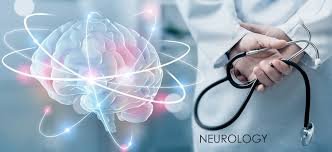 Nanavati Hospital Mumbai
Apollo Hospital
Indraprastha Apollo Hospital, New Delhi
Fortis Malar hospital, Chennai
Manipal Hospital, Bangalore
Max Super speciality Hospital, Saket
BLK. Super speciality Hospital, Delhi
Aster CMI, Bangalore
Shayadri Hospital, Pune
Continental Hospital, Hyderabad