How to conserve skin to get dry in winter
How to conserve skin to get dry in winter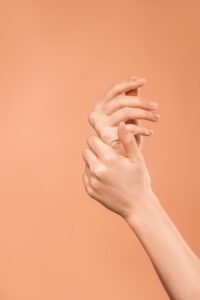 Skin issue in winters become very important to us because take care of skin in winter its very easy so add some healthy things in your routine to make healthier, brighten, spotless, glowing, hydrate skin it gives you confidence in public and appearance. We give you some insights about skin care product, healthy diet, Facial yoga and exercises and home remedies. Then you will get positive result.
We all want one same thing it's our healthy skin and we all know that winters are harsh for our skin. Importance of skincare in winter is must because winter came with cold air which makes our skin dry and with other issue. These skin problems can become itchy or painful, and have a negative effect on your appearance in public. So take care of skin in winter months is must. Winters are responsible for low humidity so it's not beneficial for our skin health and makes it dry.
There are some tips to conserve our skin from winter
Our prime daily routine skincare habits can improve skin because your routine and habits can play major role to take care of skin in winter it could be your skincare products, healthy food, home remedies, and skincare routine for glowing skin.
Skincare product
Always choose a right products for your winter skincare because products are different for summer and winters so select heavy moisturizer it means your generally use lotion shift to a heavy, cream based moisturizer so its avoid skin irritation and smooth your skin and change your cleanser during winter it should be acidic cleanser that balance your skin's pH levels.
Always do double cleansing
Use hydrating serum
Daily moisturizer
Use humidifier to keep skin moisturizer
Healthy Diet
We should finance a healthy winter diet consuming food rich in vitamin E,A and C can maintain positive skin health there are some winter fruits rich in vitamins and antioxidants as well as some drinks, food can help to improve your winter dry skin for examples.
Fruits like: gooseberry, papaya, Avocado, Pineapple, Banana, pomegranate, apple, Orange, Lemon for your glowing skin these fruits contains vitamins C, B6, riboflavin, potassium, copper and cucumber, wild Salmon, Sweet potatoes, Spinach, Olives, Dark Chocolate
Drinks like: Lemon water, fruit juice, green tea, vegetable juice, Turmeric milk, coconut water drinks can hydrate and glow your skin.
Facial yoga in your skin care routine
It can be beneficial for glowing skin its conserve our skin from winter also do face yoga exercises to help you get perfect skin it helps to get rid of wrinkles and a double chin and take care of skin in winter. as a result
Some exercises like:
Forehead Lifter
Eye Opener
Cheek Lifter
Neck and Jaw stretch
Pucker Lips
Home Remedies
Peoples who don't like to use external products for their skin they can go with the home remedies in this remedies don't have any kind of side effect use this things in your home remedies Drinking lots of water.
Aloe Vera
Coconut oil
Cucumber
Curd
Milk
Oatmeal and milk
Almond oil
Homemade face pack
Things should avoid in winters:
Wash your face twice in a day.
Don't bathe in hot water for too long.
Please don't wear too much tight cloths.
Skip products with harsh chemical.