Narendra Modi's Early Life: His Family, Education and Childhood
Narendra Modi's Early Life
Narendra Modi's full name is Narendra Damodardas Modi. Narendra Modi's family is from Vadnagar, India. Vadnagar is in Mehsana district of Gujrat. He was born in a grocer's family. His father's name was Damodardas Mulchand Modi and Hiraben Modi was his mother. He was the third among six siblings. He belonged to the Modh-Ghanchi Teli (oil-presser) community. Modh-Ghanchi Teli is categorized as an Other Backward Class by the Indian government. Now let's talk about Narendra Modi's early life….
Source :- https://www.indiatoday.in/magazine/news-makers/story/20170109-narendra-modi-extended-family-gujarat-brothers-830102-2016-12-29
At a very young age, Narendra Modi used to accompany his father in selling tea at Vadnagar railway station. Later, he used to run a tea stall with his brother near a bus terminus. When it comes to Narendra Modi's education, he did his schooling from Vadnagar only in 1967. He completed his schooling in 1967 at Vadnagar. Vadnagar has a rich Buddhist history. Around 10,000 Buddhist monks used to inhabit the town centuries ago.
As Narendra Modi's teachers described him, he was a keen debater and reader but an average student, during school time. He used to spend hours in the school library. He used to love swimming in sports. He had an interest in theatre also, where he had played various roles. It is said that playing different roles in theater influenced his political image.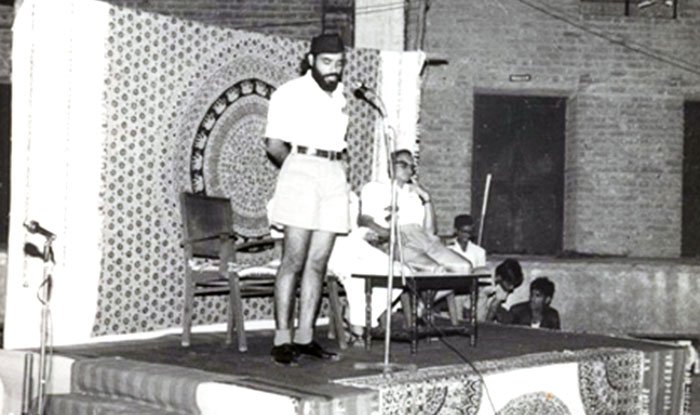 Source:- http://www.india.com/news/india/narendra-modis-67th-birthday-rare-unseen-childhood-pictures-of-indias-prime-minister-2476202/
At the age of five, Narendra Damodardas Modi came to know about Rashtriya Swayamsevak Sangh (RSS). There, he met Laxman Rao Inamdar, who introduced him as Bal swayamsevak (junior cadet) to RSS. Laxman Rao became his political mentor.  Gajendragadkar and Nathalal Jaghda of Bharatiya Jana Sangh were the founding members of the BJP's Gujarat unit. He met both of them during his training with RSS. Narendra Modi' wife is Jashodaben. He abdicated his home because of being forcefully married to her, after finishing school.
In Narendra Modi's early life, he lived at various Hindu ashrams and maths of Swami Vivekananda and Ramakrishna Paramhansa for two years.  Vivekananda's teachings have a huge impact on Modi's life. He spent those two years in Northern and North-eastern states of India. He went to  Belur Math near Kolkata, followed by the Advaita Ashrama in Almora and the Ramakrishna Mission in Rajkot. Modi remained at each place for an only shorter time period as he lacked the required college education.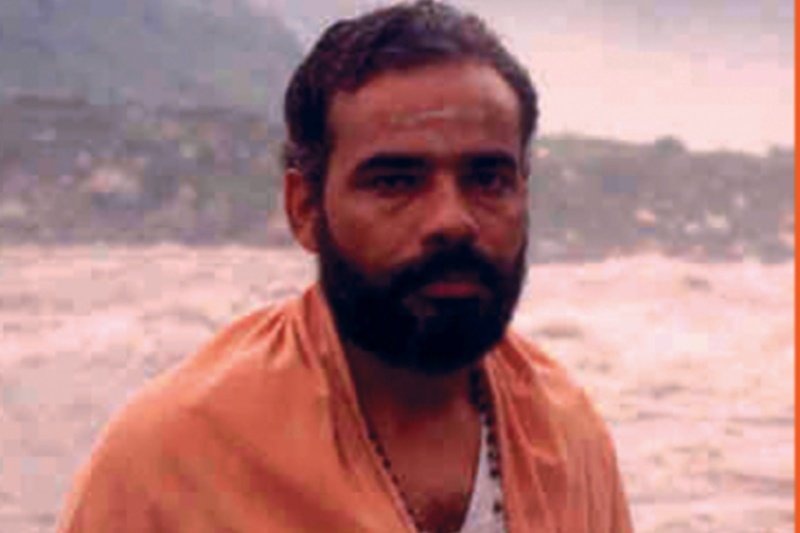 source:- https://www.financialexpress.com/photos/business-gallery/857964/narendra-modi-birthday-these-little-known-anecdotes-from-pms-life-will-inspire-you-forever/
After all of this, Narendra Damodardas Modi came back and started working at his uncle's canteen at the Gujarat State Road Transport Corporation in Ahmedabad. There he again met with Laxman Rao Inamdar, who was based at the Hedgewar Bhavan (RSS headquarters) in the city.
Narendra Damodardas Modi formally joined the RSS shortly after the Indo-Pak war of 1971. Then, he moved into the Hedgewar Bhawan. In beginning, his responsibilities were of making tea, breakfast and evening snacks for senior colleagues. He also swept and cleaned the building, which then had eight-ten rooms. During that year only, he also began working under the guidance of Laxman Rao Inamdar. This sow the seed of his political career.
Narendra Modi took part in a non-violent protest against the Indian government in New Delhi, for which he was arrested. This is considered as the reason behind, Inamdar electing to mentor Modi. Many years later Modi co-authored a biography of Inamdar, published in 2001. Modi proved his worth and strength, while doing risky underground work during the 1975-77 Emergency, often traveling in disguise and on a motorcycle. Seniors in RSS soon realized his excellent organizational skills and an analytical mind.
He was given additional responsibilities, after being recognized for his contribution in the RSS and his active participation in the anti-Emergency movement during 1977.  He was growing step by step. He was soon made in charge of the Student wing of the Akhil Bharatiya Vidyarthi Parishad in Gujarat.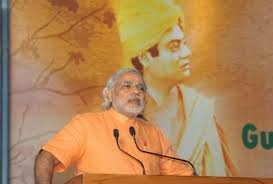 Source:- http://bostonreview.net/world/zahir-janmohamed-narendra-modi-india-gujarat-man-who-refuses-wear-green
In 1978 he received a Bachelor's Degree Of Arts in political science from the school of open learning at Delhi University. Later in 1983, he got the degree of Master's Of Arts in political science as a distant learning student from Gujrat University.
Apart from being a rhetoric debater and reader, he has written many books. Narendra Modi's books are Jyotipunj, Abode Of Love, Premtirth, Kelve Te Kelvani, Sakshibhav, Samajik Samarasta, and 'Convenient Action: Gujarat's Response to Challenges of Climate Change.
Narendra Modi has been awarded by many awards like Gujrat Ratna award at Ganesh Kala Kridha Manch, the e-Ratna award by the Computer Society of India and the Asian Winner of the FDi Personality of the Year Award in 2009.
Source:- https://www.narendramodi.in/modi-means-business-says-time-magazines-cover-page-twitterati-celebrates-4374
In 2006, Modi was declared as the best Chief Minister of India, after a survey conducted by India Today. He was also featured on the cover page of Time magazine in its Asian edition. He is one the very few politicians of India to be featured on the cover page of Time magazine.
We have tried our best to give you enough information about Narendra Modi's early life. We really hope that you liked the article. If you do, then do not forget to share it……