Introduction about RSS Feed in detail
Introduction to RSS Feed :
Keeping up with the most recent news, blog, and articles from your loving websites can be overwhelming in today's fast-paced digital world. However, managing and accessing content has never been simpler thanks to the development of Really Simple Syndication (RSS) feeds. This essay will delve into the world of RSS feeds, examine their advantages, and provide you useful advice on how to utilise this potent tool to the fullest.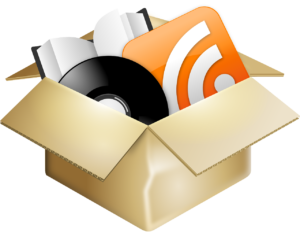 Understanding RSS Feeds:
RSS feeds are a standardised format for delivering frequently updated content from websites. They are also known as news feeds or web feeds. Users can subscribe to their chosen sources through them, and once new content is released, they instantly receive notifications or summaries. RSS feeds save you time and effort by bringing the content straight to you rather than requiring you to manually visit numerous websites.
The advantages of RSS feeds include – 
Time Savings – because they combine updates from several sources into a single feed, obviating the need to visit numerous websites separately. Users can streamline their content consuming process by accessing all the content they want from a single platform or specialised RSS reader.
Personalization – RSS feeds give consumers the ability to customise their preferred material. By subscribing to particular subjects, writers, or websites that match their preferences, users can be sure that they only get the most pertinent and interesting updates.
Privacy and control – RSS feeds give you privacy and control over the content you access, unlike social media sites or email subscriptions. You won't encounter algorithms or intrusive advertising. Furthermore, RSS feeds don't demand that you submit personal information.
How to Begin Using RSS Feeds:
Selecting an RSS Reader – Both standalone programmes and web-based services are available for a variety of RSS readers. Several well-liked choices include NewsBlur, Inoreader, and Feedly. Choose an RSS reader that offers the user interface, cross-platform compatibility, and synchronisation features you require.
Locating and Adding RSS Feeds – The majority of websites display an RSS feed icon, typically an orange icon with waves, to let users know that they can subscribe to their content using RSS. As an alternative, you can use directories like Feedspot or a standard online search to look for websites that provide RSS feeds. To subscribe, copy the RSS feed's URL and paste it into your preferred RSS reader.
Managing and Organising Feeds – After subscribing to numerous RSS feeds, it's critical to categorise them in your RSS reader into folders or categories. This makes it simple for you to browse through and order your stuff according to your tastes and interests.
Visits:25