Ayurvedic Doctors in Jaipur






Ayurvedic Doctors in Jaipur
What is Ayurveda?
Ayurveda which basically means the Ayur =Life, Veda =Science.
Ayurveda is an ancient medical science which has been developed
thousands of years ago in India.
The primary goal of Ayurveda is to help people live long, stay healthy
without any prescribed drugs. Also some complicated surgeries or suffering pain
in any operation or surgeries is just stopped if we take any Ayurvedic
treatment.
Ayurveda is a prescribed medicine for various medical conditions or
treatments such as rheumatism, blood pressure, respiratory problems,
cholesterol, paralysis etc. The Ayurveda medicines are so special in these
medical treatments because it forms of only natural ingredients; it has no side
effects, is harmless and has higher healing properties.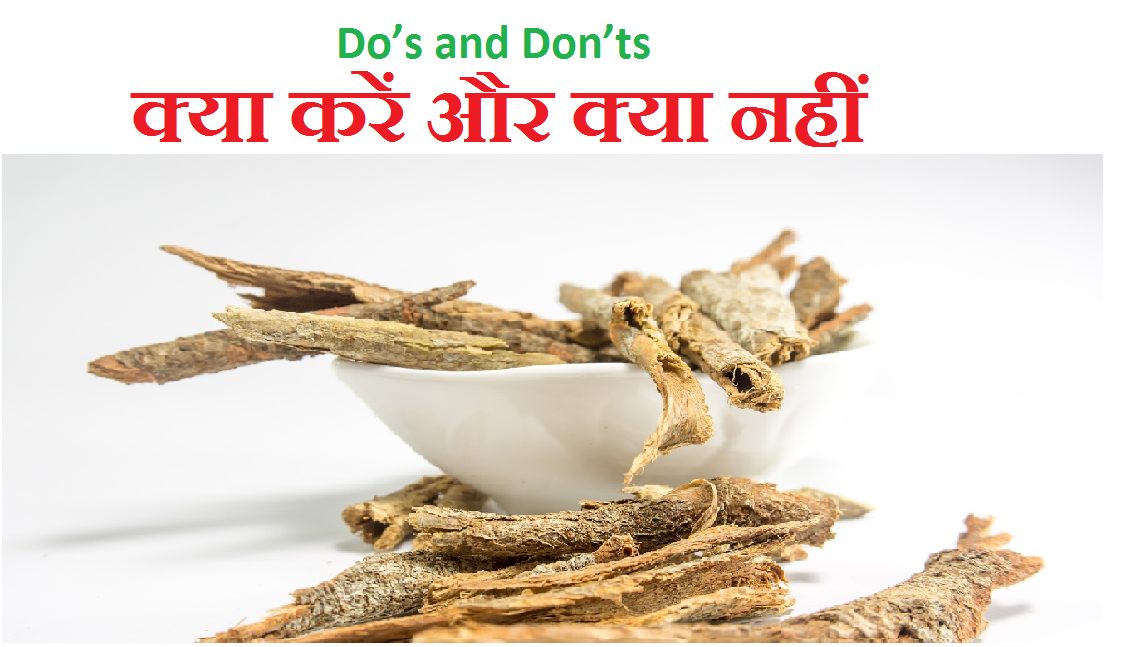 Ayurveda is a science which contains natural properties in medicines, but wrong food habit plays a huge part in spreading many diseases throughout the body. So here are some remedies which you can follow to get rid from the coming diseases.
 · Avoid Viruddha Ahara (Foods which are       antipathetic called junk food).

· Do exercise regularly.

· Maintain proper diet and include lots of vegetables and fruits in your diet.

· Go to bed as early as possible because late night sleeps also maybe a cause of calling diseases.

· Avoid obstructed exposures to negative thoughts it can lead to depression.

· If you are taking any Ayurvedic treatment then also maintain the diet and must follow precise diet which prescribed by the doctor.

· Try waking up before 1 ½ hours of sunrise so you can take a proper meditation.

Top 10 Ayurvedic Doctors in Jaipur

1. Dr. Pardeep Sharma

An Ayurveda doctor by profession, conceived devotee of Vedic Wisdom believes strongly to work on the genuine principles of Ayurveda. A techno insightful person having keen interest in scientific description of the Vedic Wisdom on Modern Science Principles believes in working on analytical, proof based united perspective for Ayurveda.

 Having 15 years' experience overall

 INFO:

 Sukhayu Ayurveda

C-9/628, Sector9, Chitrakoot, Vaishali Nagar, Jaipur

Landmark: Near SBBJ Chowk, Jaipur

 2. Dr. R.N. Yadav

Post graduate in Shalya Tantra (Surgery). He has high Skills in operations ofPiles, Fistula & Fissure by the advance technique of Kshar Sutra.

Having 13 years' experience overall

 INFO: 

Piles and Neurospine Ayurved Hospital

Vivek Vihar Malviya Nagar,  Jagatpura, Jaipur

Landmark: Near SBI Bank, Jaipur

Mob:- 7793020480

3. Dr. N.K. Kaushik

He is an Ayurvedic Doctor live at Khatipura, Jaipur and has an experience of 28 years in this field. Dr. N.K. Kaushik practices at Kaushik Clinic, Khatipura. He has completed his BAMS from Rajasthan University, Jaipur in 1991.

 Having 28 years' experience overall

 INFO:

Kaushik Clinic

 # 27, A. K. Gopalan Nagar, Khatipura, Jaipur

Landmark: Near Marudhar Hospital, Jaipur

4. Dr. Pahun Tiwari

She is an expertise in the root cause of disease. She is treating patients through Ayurveda since 6 years. She is the owner at Bhuvan Aarogyam Hospital situated at Khateri Mod, near Government Hospital, Jaipur.

 Having 7 years' experience overall.

 INFO:

Bhuvan Aarogyam Hospital

Triveni Road, Khateri Mod, Shahpura, Jaipur

Landmark:Near Government Hospital, Shahpura, Jaipur

5. Dr. Amit Sharma

BAMS, MD – Ayurvedic Endocrinology & Internal Medicine, PhD- Ayurveda, Diploma in Naturopathy & Yogic Science (DNYS)

He has transformed his paternal Ayurvedic clinic – Bhagwati Clinic to Bhagwati Ayurveda & Panchakarma Research Centre. Dr. Amit has planned this hospital with a unique concept and new infrastructure with alternative systems of medicines i.e. Ayurveda, Panchakarma, Yoga, Meditation and Physiotherapy facilities all under one roof.

At present, he is Managing Director at Bhagwati Ayurveda & Panchakarma Research Centre. He is a Panchakarma Specialist and Ayurvedic Expert in Preventive Cardiology. Practicing since 2008, Dr.Amit is a great Ayurvedic specialist who has been keenly involved in eliminating the pain of any disease of his patients. He is highly qualified in his field enriched with traditional knowledge in contemporary medical sciences with a larger clinic experience.

Having 11 years' experience overall

INFO:

Bhagwati Ayurveda & Panchakarma Research Centre

A-8, Vinayak Enclave, Near Gyan Vihar University, Jagatpura, Jaipur,

Landmark: Near Gyan Vihar University & Near Akshay Patra Mandir, Jaipur

6. Dr. Ashish Chaudhary

Dr. Ashish Chaudhary is an Ayurveda and Proctologist and living in Nimkathana, Sikar. He has an experience of 6 years in these fields. He practices at Choudhary Piles Hospital in Nimkathana, Sikar and Chaudhary Piles Clinic in Vaishali Nagar, Jaipur.  He completed his BAMS from Shree Kalidas Ayurvedic Medical College in 2012.

He is also a member of Ayurveda Medical Association of India (AMAI).

Having 6 years' experience overall

INFO:

 Chaudhary Piles Clinic

82, Arpit Nagar, B Block, Vaishali Nagar, Jaipur

7. Dr. Devendra Sharma

Dr. Devendra Sharma is an Ayurveda living in Sodala, Jaipur and has an experience of about 22 years in this field. Dr. Devendra Sharma practices at Ambika Clinic in Sodala, Jaipur. He has completed his BAMS from National Institute of Ayurveda, Jaipur in 1997.

Services Provided by Dr. Devendra are: Obesity treatment, Skin tag treatment, Weight loss, Detoxification, Hair Loss treatment etc.

Having 22 years' experience overall

INFO:

Ambika Clinic

#D-12, Govinpuri, Nandpuri, Sodala, Jaipur

Landmark: Near Hanuman Mandir, Jaipur.

8. Dr. Govind Mishra

Dr. Govind Mishra is an Ayurveda and General Physician living in Shastri Nagar, Jaipur and has an experience of about 21 years in these fields. Dr. Govind Mishra practices at Shiv Clinic in Shastri Nagar, Jaipur. He completed BAMS from National Institute of Ayurveda, Jaipur in 1997 and N.D.D.Y. (Diploma in Naturopathy & Yoga) from Mahatma Gandhi College, Delhi in 1997.

Services provided by Dr. Govind are: menopause advice,Weight Loss Diet, Diabetes Management and Pneumonia Treatment etc.

Having 21 years' experience overall.

INFO:

Shiv Clinic

 #1-E-30, Subhash Colony, Shastri Nagar, Jaipur

Landmark: Opposite P&T Quarters, Jaipur

9. Dr. Deepika Yadav

Dr. Deepika Yadav is a Counselling Psychologist and Ayurveda and living in Malviya Nagar, Jaipur and has an experience of about 12 years in these fields. Dr. Deepika Yadav practices at Sanatan Ayurveda, Malviya Nagar, Jaipur. She completed his BAMS from Maharishi Dayanand University & Medical College, Rohtak in 2006.

Having 12 years' experience overall.

INFO:

Sanatan Ayurved

40, Vivek Vihar Jagatpura, Malviya Nagar, Jaipur

Landmark: Near Nandpuri, Jaipur

10. Dr. Bhanu Pratap Singh

Dr. Bhanu Pratap Singh is an Ayurvedic Dermatologist and Ayurveda living in Amer Road, Jaipur and has an experience of about 6 years in these fields. Dr. Bhanu Pratap Singh practices at Shri Gopal Health Care Center – Ayurveda Clinic at Amer Road, Jaipur. He has completed his BAMS from National Institute of Ayurveda, Jaipur in 2013 and MD – Ayurveda Medicine from National Institute of Ayurveda, Jaipur in 2017.

Having 6 years' experience overall.

INFO:

Shri Gopal Health Care Center – Ayurveda Clinic

129, Chhota akhara Bramhpuri Road, Chhota Ahkara, Opp. Brian   Children Academy Brahmpuri,, Krishna Nagar, Brahampuri, Amer Road, Jaipur

Landmark: Opp Brian Children Academy, Jaipur